ENGINEERING MECHANICS
ACE ACADEMY IES ESE HANDWRITTEN CLASSROOM NOTES
ENGINEERING SERVICES GOVT JOBS EXAMINATION NOTES
FREE DOWNLOAD PDF
Engineering Mechanics IES ESE Ace Academy Handwritten Notes Free Download PDF
PLEASE NOTE : MOST OF THE PDF'S AVAILABLE IN THE INTERNET WITH THE NAME OF IES ACE ACADEMY NOTES ARE FAKE. FOR THE SAKE OF INCREASING THEIR WEBSITE POPULARITY/TRAFFIC, FEW WEBSITES ARE ALLEGEDLY PROVIDING SOME USELESS MATERIALS WITH THE NAME OF IES ACE ACADEMY NOTES WHICH IN RETURN MIGHT RUIN STUDENT'S VALUABLE MARKS. TO HELP THE STUDENTS WHO ARE WORKING THEIR LEVEL BEST TO CRACK THE RANKS, WE ARE PROVIDING ONLY VERIFIED ACE ACADEMY IES NOTES HERE. BUT HOWEVER THERE MIGHT BE SOME MANUAL ERRORS IN THE CONTENT OF THIS BOOK.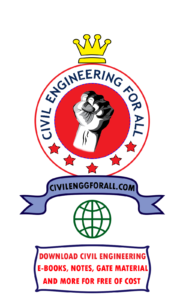 Engineering Mechanics IES ESE Ace Academy Handwritten Notes Free Download PDF
Introduction to Engineering Mechanics :
The state of rest and state of motion of the bodies under the action of different forces has engaged the attention of philosophers, mathematicians and scientists for many centuries. The branch of physical science that deals with the state of rest or the state of motion is termed as Mechanics. Starting from the analysis of rigid bodies under gravitational force and simple applied forces the mechanics has grown to the analysis of robotics, aircrafts, spacecrafts under dynamic forces, atmospheric forces, temperature forces etc.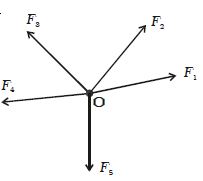 Archimedes (287-212 Bc), Galileo lasac Newton (1642-1727) and Einstein 0878-1955) have contributed a lot to the development of mechanics. Contributions by varignon, Euler, D. Alembert are also substantial. The mechanics developed by these researchers may be grouped as
(i) Classical mechanics Newtonian mechanics
(ii) Relativistic mechanics
(iii) Quantum mechanics/wave mechanics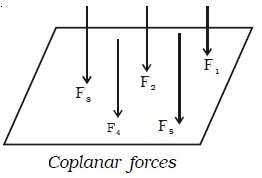 Sir Issac Newton, the principal architect of mechanics, consolidated the philosophy and experimental findings developed around the state ofrest and of motion of bodies and put forth them in the form of three laws of motion as well a the law of gravitation, The mechanics based on these laws is called Classical mechanics or Newton mechanics. Albert Einstein proved that Newtonian mechanic fails to explain the behaviour of h speed (speed of light) bodies He put forth the theory of Relativistic Mechanics Schrodinger (1887-1961) and Broglie (1892-1965) showed that Newtonian mechanics fails to explain the behavior of particles when atomic distances are concerned. They put forth the theory of Quantum Mechanics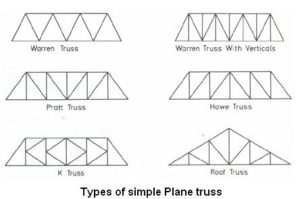 Engineers are keen to use the laws of mechanics to actual field problems. Application of laws of mechancs to field problem is termed as Engineering Mechanics.
PASSWORD :

CivilEnggForAll
OTHER USEFUL LINKS FROM CIVILENGGFORALL
RCC ACE ACADEMY IES EXAM HANDWRITTEN NOTES : CLICK HERE
STRENGTH OF MATERIALS ACE ACADEMY IES EXAM NOTES : CLICK HERE
TRANSPORTATION ENGINEERING ACE ACADEMY IES EXAM NOTES : CLICK HERE
HYDROLOGY ACE ACADEMY IES EXAM NOTES : CLICK HERE
IRRIGATION ACE ACADEMY IES EXAM NOTES : CLICK HERE
SURVEYING ACE ACADEMY IES EXAM NOTES : CLICK HERE
MATHS MADE EASY HANDWRITTEN NOTES : CLICK HERE
REASONING AND APTITUDE MADE EASY GATE HANDWRITTEN NOTES : CLICK HERE
OPEN CHANNEL FLOW MADE EASY GATE HANDWRITTEN NOTES : CLICK HERE
ENGINEERING MECHANICS MADE EASY GATE HANDWRITTEN NOTES : CLICK HERE