IES MASTER GATE MATERIAL
HIGHWAY ENGINEERING
GATE – PSU – IES – GOVT EXAMS – STUDY MATERIAL
FREE DOWNLOAD PDF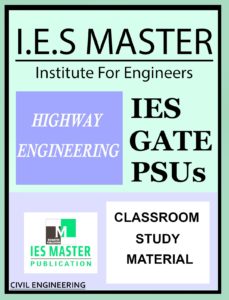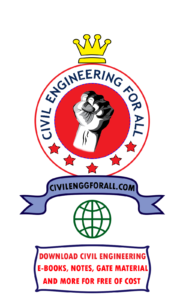 ABOUT THE BOOK :
IES MASTER'S GATE MATERIAL IS USEFUL FOR NOT ONLY GATE ASPIRANTS BUT ALSO IES, PSU JOBS, GOVERNMENT JOBS AND MANY COMPETITIVE EXAMS. IES MASTERS IS ONE OF THE TOP MOST GATE COACHING INSTITUTES IN INDIA. A MUST HAVE BOOK FOR MAINLY GATE PREPARING CIVILIANS.
CONTENTS
Introduction
Geometric Design
Traffic Engineering
Highway Materials
Pavement Design Highway Construction
Highway Maintenance
Hill Road
HIGHWAY ENGINEERING : During this period of Roman civilization many roads were built of stone blocks of considerable thickness. a features of the Roman roads They were built straight regardless of gradients. They were built after the soft soil was removed and a hard stratum was reached. The total thickness of the construction was as high as 0.75 to 1.2 metres at some places, even though the magnitude of wheel loads of animal drawn vehicles was very low. The wearing course consisted of dressed large stone-blocks set in lime mortar. Tresa et Construction Pierre Tresaguet(ITI6-1796) developed improved method of construction in France by the year 1764, A.D The main feature of his proposal was the thickness of construction need to be in the order of 30 cm Due consideration was given by him subgrade moisture condition and drainage of surface water. This suggested a dedicated research organization to research and development.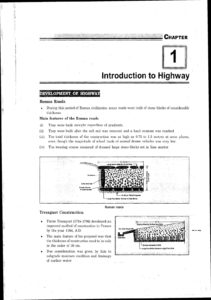 They resulted in the formation of Central Road Research(CRR) in 19t Institute DIAN ROADS, CONGRESS e Indian Roads Congress(IRC) was established in 1984 with the following object to promote and encourage the science and practice of road building and maintenance to provide a forum for expression of collective opinion of its members on matters of roads. To promote the use of standard specifications and practices. Lo advice regarding education, ex and research.To hold periodic meetings to discuss technical questions regarding roads. To suggest legislation for the development, improvement and protection of roads. To suggest improved methods of administration, planning, design, operation, us maintenance of roads. To establish, furnish and maintain libraries and museums for furthering the science making.



Nagpur Plan : In the Nagpur plan, roads were divided into four classes: National Highways, which would traverse several provinces or states and would be of G national importance for strategic, administrative and other purposes(ii Provincial and State Highways which would be the other main roads of a province or state(iii District Roads, which would take traffic from the main roads to the interior of each district or similar units. According to their importance, some of these are to be considered Major District Roads and the remaining as other District Roads. (Ivo village Roads, which would link the villages to the road system and would be designed, constructed and maintained under the authority of the provincial or state highway departments National Highway would be the framework within which the road system of the country should be developed and the financial responsibility of the Centre will have an effective say in the use and control of these roads. National and Provincial Highways and Major District Roads would be provided with a hard durable crust. The committee planned to construct 2 lakh kms of road across the country within 20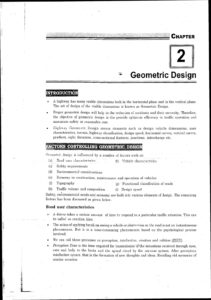 THE LUCKNOW PLAN 1981-2001 : Earlier two road development plans led to 21st two plans were not conceived to meet the of shortcomings: (i The plans were not part of the total needs freight& passenger movement by road(i) transportation plan of the country Features of Lucknow Plan Roads should be classified for India as follows ta) Primary system(i) Expressways(ii) 1 Highways(b) Secondary Road length for the year 2001 should be 27,00,000 km giving a density of 82 km/h00 sa km An all-weather road should connect all villages or groups of villages with a population of 500 and above by 2001. For villages less than a population of 500, the road network shall be so planned as to result in an all-weather road being available at a distance of less than 3 km in plain areas and 5 km in hilly terrain Expressways should be constructed on major traffic corridors to provide speedy travel National Highways should form a square grid of 100 km x 100 km. State Highways should be extended to serve district headquarters, sub-divisional (taluka) headquarters, major industrial centres, places of commercial interest places of tourist attraction.




HIGHWAY ALIGNMENT AND SURVEYS
Obligatory Points : There are control points governing the alignment of the highways. Obligatory points through which the road alignment has to pass may cause the alignment to often deviate from shortest or easiest path. The various examples of this category may be bridge site, intermediate town, a mountain pass or a quarry. Traffic The alignment should suit traffic requirements. Origin and Destination study should be carry out in the area and the desire lines be drawn showing the trend of traffic flow. The new r to be aligned should keep in view the desired lines, traffic flow patterns and future term Geometric Design It may be necessary to intake adjustment in the horizontal alignment of roads keeping in v the minimum radius of curve and the transition curves.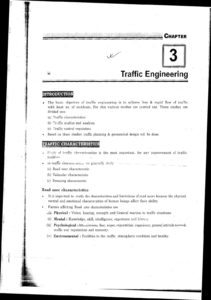 Alignment should be finalised in such a way that the obstructions to visibility do not cause restrictions to the sight distal requirements Economy The alignment finalized based on the above factors should also be economical: The initial of construction can be decreased if high embankments and deep cuttings are avoided and alignment is chosen in a manner to balance the cutting and filling organization Convert Port Study refuel study of maps; it is possible to have an idea of several possible alternate routes err details of these may be studied later at the site. The probable alignment can be local ape from the following details available on the map. Alignment avoiding valleys, ponds or lakes.



When a road is to be connected between two stations, one on the top and the other on t of the hill, then alternate routes can be suggested keeping in view the permissible conaissance second stage of surveys for highway location is ice returunaissance to examine the cater of the area for deciding the most feasible routes for syndicate field Lye proposed alternative us of the anal in lie yield is studied.
All relevant data able in the map are collected and noted down. Some of the details to be collected conaissance are given below Valleys, ponds, lakes, marlin land, ridge, hills permanent structures and other oyster along the route which are not available in the map among me range which are tend map Approximate values of gradient, length of gradients and radius of curves of alternate alignment and type of cross drainage structures, maximum flood level and natural ground level along the probable routes. Soil type along the routes. Sources of construction materials From the details collected during the reconnaissance, the alignment proposed after be altered or even changed completely. elementary Survey e main objectives of the preliminary survey are to survey the various alternate alignments proposed after the reconnaissance and to col the necessary physical information and details of topography, drainage and soil. To compare the different proposals in view of the requirements of a good alignment,
gradient, sight distances, c features, junctions, interchange etc.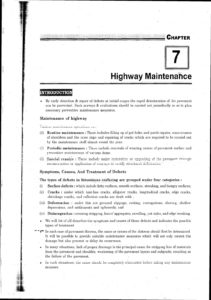 FACTORS CONTROLLING GEOMETRIC DESIGN : Geometric design is influenced by a number of factors such as:
(a) Vehicle characteristics
(b) Safety requirements
(c) Environmental considerations
(d) Economy in construction, maintenance and operation of vehicles
(e) Topography
(f) Functional classification of roads
(g) Traffic volume and composition

The remaining factors has been discussed as given below. Road user characteristics A driver takes a certain amount of time to respond to a particular traffic situation. This can be called as reaction time. The action of applying break on seeing a vehicle or obstruction on the road is not an instantaneous phenomenon. But it is a time-consuming phenomenon based on the psychological process involved. We can call these processes as perception, intellection, emotion and volition(PIE) Perception Time is the time required for transmission of the sensations received through eyes ears and body to the brain and the spinal chord by the nervous system. After perception intellection occurs, that is the formation of new thoughts and ideas. Recalling old memories of similar occasion
DISCLAIMER : THIS WEBSITE IS NOT THE ORIGINAL PUBLISHER OF THIS BOOK ON NET. THIS E-BOOK HAS BEEN COLLECTED FROM OTHER SITES ON INTERNET. ALL THE RIGHTS ON THIS BOOK BELONGS TO IES MASTER ACADEMY.