IES MASTER GATE MATERIAL
STRENGTH OF MATERIALS : PART – 1
GATE – PSU – IES – GOVT EXAMS – STUDY MATERIAL
FREE DOWNLOAD PDF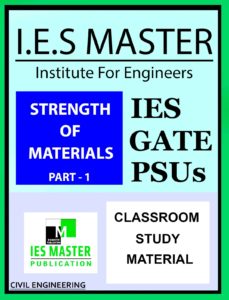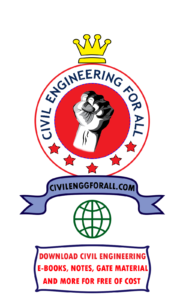 CONTENTS
Strength of Materials 
Shear Force and Bending Moment 
Deflection of Beam 
Transformation of Stress and Strain 
Combined Stress 
Bending Stress in Beam 
Shear Stress in Beams 
Torsion of Circular Shaft 
Columns 
Springs 
Thick and Thin Cylinder/Sphere 
Moment of Inertia
INTRODUCTION :
What is Strength of Materials? 
Introduction to Strength of Materials : 
Our concern in Strength of Materials topic is to study the behavior of a material when it is subjected to forces and moments.  
Each member of a structure is made up of certain materials,  which could be a rigid material or formable material.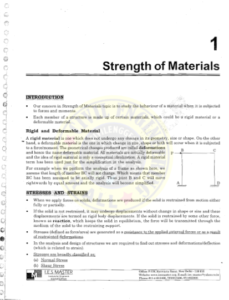 Rigid and Deformable Material:
A rigid material is one which does  not undergo any change in its geometry,  size or shape.  On the other​ hand, a deformable material is the one in which change in size,  shape or both will occur when it is subjected to a force/moment.  
The geometrical changes produced are called deformations and hence the name deformable material.  
All materials are actually deformable and the idea of rigid material is only a conceptual idealization. 
A rigid material term has been used just for the simplification in the analysis.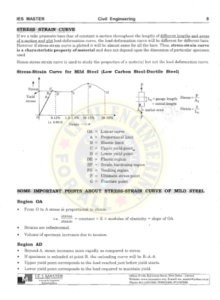 STRESSES AND STRAINS 
When we apply forces on solids,  deformations are produced if the solid is restrained from motion either fully or partially. 
If the solid is not restrained,it may undergo displacements without change in shape or size and these displacements are termed as rigid body displacements.  
If the solid is restrained by some other force known as reaction,  which keeps the solid in equilibrium,  the force will be transmitted through the medium of the solid to the restraining support 
Stresses(defined as force/area) are generated as a resistance to the applied external forces or as a result of restrained deformations) 
In the analysis and design of structures we are required to find out stresses and deformations/deflection (which is related to strain)  
Stresses are broadly classified as:  
Normal Stress 
Shear Stress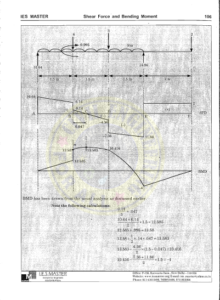 What is a Stress Strain curve?
STRESS STRAIN CURVE :
If we take a prismatic bars(bar of constant x-section throughout the length)  of different lengths section and plot load-deformation curve,  the load-deformation curve will be different for different bars. However if stress-strain curve is plotted it will be almost same for all the bars.  
Thus,  stress-strain curve is a characteristic property of material and does not depend upon the dimension of particular specimen used. 
Hence stress strain curve is used to study the properties of a material but not the load deformation curve.
What is Resilience?
It is the property of a material to absorb energy when it is deformed elastically and then, upon unloading to have this energy recovered
DISCLAIMER : THIS WEBSITE IS NOT THE ORIGINAL PUBLISHER OF THIS BOOK ON NET. THIS E-BOOK HAS BEEN COLLECTED FROM OTHER SITES ON INTERNET. ALL THE RIGHTS ON THIS BOOK BELONGS TO IES MASTER ACADEMY.