STEEL STRUCTURES
ASSISTANT ENGINEER & ASSISTANT EXECUTIVE ENGINEER
HANDWRITTEN NOTES
ACE ACADEMY TRAINING NOTES
FREE DOWNLOAD PDF
Steel Structures AE & AEE Ace Academy Handwritten Notes PDF Download exclusively at CivilEnggForAll.com, keep visiting for more stuff !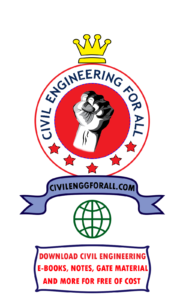 Assistant Executive Engineer (AEE) and Assistant Engineer (AE) are the government posts where Civil Engineers will be recruited in different departments like Irrigation, Rural, Roads, CAD, Ground Water, Tribal Welfare and more. There is a heavy competition for getting the AE and AEE government jobs in different states. ACE Academy is giving one of the top most quality in AE and AEE Government Exams coaching.
Download Transportation Engineering AE and AEE ACE Academy Handwritten Notes at CivilEnggForAll
Introduction to Steel Structures :
When the need for a new structure arises, an individual or agency has to arrange funds required for its construction. The individual or agency henceforth referred to as the owner then approaches an architect. The architect plans layout so as to satisfy functional requirements and also ensures that the structure is aesthetically pleasing and economically feasible.
In this process, the architect often decides the material and type of construction as well. The plan is then given to a structural engineer who is expected to do locate the structural elements so as to cause least interference to the function and aesthetics of the structure. He then makes the strength calculations to ensure safety and serviceability of the structure. This process is known as structural design.
DOWNLOAD ENVIRONMENTAL ENGINEERING AE & AEE HANDWRITTEN NOTES : CLICK HERE
Finally, the structural elements are fabricated and erected by the contractor. If all the people work as a team then a safe, useful, aesthetic and economical structure is conceived. However in practice, many structures fulfill the requirements only partially because of inadequate coordination between the people involved and their lack of knowledge of the capabilities and limitations of their own and that of others.
Since a structural engineer is central to this team, it is necessary for him to have adequate knowledge of the architects and contractors work. It is his responsibility to advise both the architect and the contractor about the possibilities of achieving good structures with economy.
DOWNLOAD STRENGTH OF MATERIALS AE & AEE HANDWRITTEN NOTES : CLICK HERE
Steel is by far the most useful material for building structures with strength of approximately ten times that of concrete, steel is the ideal material for modern construction. Due to its large strength to weight ratio, steel structures tend to be more economical than concrete structures for tall buildings and large span buildings and bridges.




Structured steel can be constructed very fast and this enables the structure to be used early thereby leading to overall economy. Structural steels are ductile and robust and can withstand severe loadings such as earthquakes.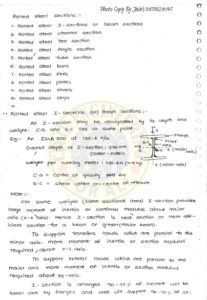 Steel structures can be easily repaired and retrofitted to carry higher loads. Steel is also a very eco-friendly material and steel structures can be easily dismantled and sold as scrap. Thus the lifecycle cost of steel structures, which includes the cost of construction, maintenance, repair and dismantling, can be less than that for concrete structures.
DOWNLOAD STRUCTURAL ANALYSIS AE & AEE HANDWRITTEN NOTES : CLICK HERE
Since steel is produced in the factory under better quality control, steel structures have higher reliability and safety. To get the most benefit out of steel, steel structures should be designed and protected to resist corrosion and fire. They should be designed and detailed for easy fabrication and erection.
Good quality control is essential to ensure proper fitting of the various structural elements. The effects of temperature should be considered in design. To prevent development of cracks under fatigue and earthquake loads the connections and in particular the welds should be designed and detailed properly.
Special steels and protective measures for corrosion and fire are available. Also the designer should be familiar with the options available.
DOWNLOAD TRANSPORTATION ENGINEERING AE & AEE HANDWRITTEN NOTES : CLICK HERE

Factors Affecting Plastic Collapse :
Plastic analysis has been used traditionally to assess collapse behavior of structures on basis of yielding of cross sections under proportionally increasing loading. However, there are some circumstances under which the traditional methods of plastic analysis cannot be applied.
In this case, it may be necessary to limit plastic rotation in plastic hinges instead of allowing for indefinite plastic rotation capacity.
In other cases, instead of increasing the loading, it may be more realistic to increase prescribed displacements proportionally. Such as foundation settlements, in order to realize the effect of settlements on failure behavior of structure.
For structures under increasing temperature, such as those in fires it is more relevant to calculate the failure temperature.
Rather than the failure load, for the assessment of the safety of the structure under high temperature. In this case, proportionally increasing prescribed temperatures may be a better way to assess the collapse behavior of the structure.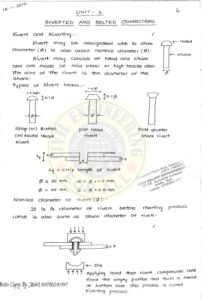 DOWNLOAD LINK : Steel Structures AE & AEE Ace Academy Handwritten Notes PDF :

CLICK HERE TO DOWNLOAD
DOWNLOAD SURVEYING AE & AEE HANDWRITTEN NOTES : CLICK HERE
DOWNLOAD FLUID MECHANICS AE & AEE HANDWRITTEN NOTES : CLICK HERE
---
---
OTHER SEARCH RESULTS :
download steel structures ace academy handwritten notes
steel structures ace academy ae aee notes
download ae aee steel structures handwritten notes
ae aee handwritten notes civilenggforall
free download steel structures ae aee handwritten notes
civilenggforall steel structures
civil engineering for all ae aee handwritten notes