STEEL STRUCTURES
PART-2
MADE EASY GATE HANDWRITTEN CLASSROOM NOTES
FREE DOWNLOAD PDF
Steel Structures Made Easy GATE Handwritten Notes Part-2 PDF free download exclusive at CivilEnggForAll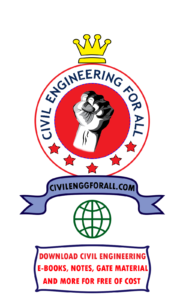 Steel Structures Made Easy GATE Handwritten Notes Part-2 PDF
PLEASE NOTE : WE PROVIDE ONLY VERIFIED NOTES AND MATERIALS. ALL THE OTHER NOTES WHICH ARE AVAILABLE IN THE INTERNET WITH THE NAME MADE EASY CIVIL NOTES ARE FAKE AND ARE NORMAL CLASSROOM NOTES OF SOME COLLEGE. WE ALWAYS TRY TO BRING OUT QUALITY NOTES FOR FREE AND FOR THE SAKE OF STUDENTS WHO ARE REALLY WORKING HARD DAY AND NIGHT AIMING GOOD GATE/IES RANKS.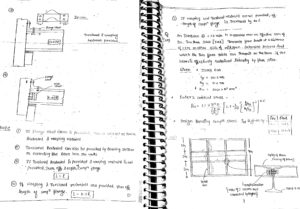 Tension members are linear members in which axial forces act so as to elongate (stretch) the member. A rope, for example, is a tension member. Tension members carry loads most efficiently, since the entire cross section is subjected to uniform stress. Unlike compression members, they do not fail by buckling members). Ties of trusses, suspenders of cable stayed and suspension bridges , suspenders of buildings systems hung from a central core (such buildings are used in earthquake prone zones as a way of minimizing inertia forces on the structure), and sag rods of roof purlins are other examples of tension members.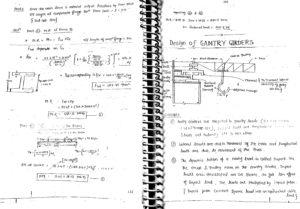 Tension members are also encountered as bracings used for the lateral load resistance. In X type bracings the member which is under tension, due to lateral load acting in one direction, undergoes compressive force, when the direction of the lateral load is changed and vice versa. Hence, such members may have to be designed to resist tensile and compressive forces. The tension members can have a variety of cross sections. The single angle and double angle sections are used in light roof trusses as in industrial buildings. The tension members in bridge trusses are made of channels or I sections, acting individually or built-up. The circular rods are used in bracings designed to resist loads in tension only. They buckle at very low compression and are not considered effective. Steel wire ropes are used as suspenders in the cable suspended bridges and as main stays in the cable-stayed bridges.
Design of tension members :
In the design of a tension member, the design tensile force is given and the type of member and the size of the member have to be arrived at. The type of member is usually dictated by the location where the member is used. In the case of roof trusses, for example, angles or pipes are commonly used. Depending upon the span of the truss, the location of the member in the truss and the force in the member either single angle or double angles may be used in roof trusses. Single angle is common in the web members and the double angles are common in rafter and tie members of a roof truss. Plate tension members are used to suspend pipes and building floors.
Rods are also used as suspenders and as sag rods of roof purlins. Steel wires are used as suspender cables in bridges and buildings. Pipes are used in roof trusses on aesthetic considerations, in spite of fabrication difficulty and the higher cost of such tubular trusses. Built-up members made of angles, channels and plates are used as heavy tension members, encountered in bridge trusses.
PASSWORD :

CivilEnggForAll
OTHER USEFUL LINKS FROM CIVILENGGFORALL
HYDRAULIC MACHINERY MADE EASY GATE HANDWRITTEN NOTES : CLICK HERE
SURVEYING (PART-1) MADE EASY GATE HANDWRITTEN NOTES : CLICK HERE
SURVEYING (PART-2) MADE EASY GATE HANDWRITTEN NOTES : CLICK HERE
FLUID MECHANICS (PART-1) MADE EASY GATE HANDWRITTEN NOTES : CLICK HERE
FLUID MECHANICS (PART-2) MADE EASY GATE HANDWRITTEN NOTES : CLICK HERE
ENVIRONMENTAL ENGINEERING (PART-1) MADE EASY GATE HANDWRITTEN NOTES : CLICK HERE
ENVIRONMENTAL ENGINEERING (PART-2) MADE EASY GATE HANDWRITTEN NOTES : CLICK HERE
GEOTECHNICAL ENGINEERING (PART-1) MADE EASY GATE HANDWRITTEN NOTES : CLICK HERE
GEOTECHNICAL ENGINEERING (PART-2) MADE EASY GATE HANDWRITTEN NOTES : CLICK HERE
RAILWAY ENGINEERING MADE EASY GATE HANDWRITTEN NOTES : CLICK HERE
HIGHWAY ENGINEERING MADE EASY GATE HANDWRITTEN NOTES : CLICK HERE
SURVEYING AE & AEE HANDWRITTEN NOTES : CLICK HERE
GENERAL SCIENCE AE AEE HANDWRITTEN NOTES : CLICK HERE
STRUCTURAL ANALYSIS AE & AEE HANDWRITTEN NOTES : CLICK HERE
PERT AND CPM AE AEE HANDWRITTEN NOTES PDF : CLICK HERE
Geography AE AEE Ace Academy Handwritten Notes PDF : CLICK HERE TO DOWNLOAD
Indian Polity AE AEE Civil Engineering Handwritten Notes PDF : CLICK HERE TO DOWNLOAD
Economics AE AEE Civil Engineering Handwritten Notes PDF : CLICK HERE TO DOWNLOAD