ENVIRONMENTAL ENGINEERING
ACE ACADEMY IES ESE HANDWRITTEN CLASSROOM NOTES
ENGINEERING SERVICES GOVT EXAMINATION NOTES
FREE DOWNLOAD PDF
Environmental Engineering IES ESE Exam Ace Academy Handwritten Notes PDF Free Download
PLEASE NOTE : MOST OF THE PDF'S AVAILABLE IN THE INTERNET WITH THE NAME OF IES ACE ACADEMY NOTES ARE FAKE. FOR THE SAKE OF INCREASING THEIR WEBSITE POPULARITY/TRAFFIC, FEW WEBSITES ARE ALLEGEDLY PROVIDING SOME USELESS MATERIALS WITH THE NAME OF IES ACE ACADEMY NOTES WHICH IN RETURN MIGHT RUIN STUDENT'S VALUABLE MARKS. TO HELP THE STUDENTS WHO ARE WORKING THEIR LEVEL BEST TO CRACK THE RANKS, WE ARE PROVIDING ONLY VERIFIED ACE ACADEMY IES NOTES HERE. BUT HOWEVER THERE MIGHT BE SOME MANUAL ERRORS IN THE CONTENT OF THIS BOOK.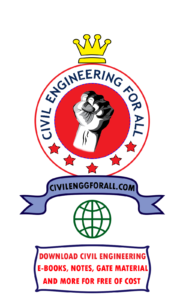 Environmental Engineering IES ESE Exam Ace Academy Handwritten Notes PDF Free Download
Physical or abiotic environment
It consists of physical factors Land (minerals, toxic elements, nutrients), sky (sink of various things, noise) and air (useful and other gases). Anciently, we have realized this combination as " Ksiti (Earth), Jal (Water), Pavak (Fire), Gagan (Sky), Sameera (Air): the five basic elements (Panch Tatva) which influence life.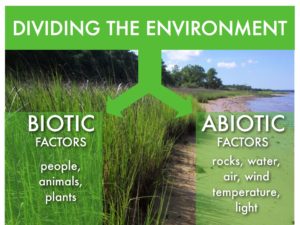 Living or biotic environment
It consists of plants, animals (including human beings) and micro-organisms. Life in the form of micro-organisms is very strange and subtle (strong). Fungus is available upto 3 Kms. Below the earth. Thus the earth is not made for human beings alone. All these constituents of environment are referred to as the environmental factors or an ecological factor, which is defined as an ecological condition, which directly or indirectly affects the life of an organism. These biotic and abiotic components are in a dynamic state i.e. they constantly depend and affect each other and cannot be dealt in isolation with each other. This is the fundamental of Environmental Science or Engineering. Wherever we have not considered this interdependence and interrelation, knowingly or unknowingly, we have destroyed the very structure of a factor. This unthoughtful use of a resource, dealt in isolation, pollutes the other environmental factor, which in turn affects the polluting one, as all of them are interrelated and interdependent. This is the fundamental of environmental pollution.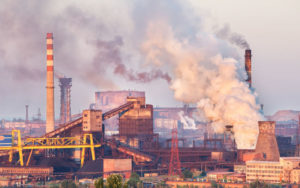 Water Pollution
Water is spread on two third of the earth but most of the water is not useful for direct human consumption. It is available as ice on the poles and the glaciers with a percentage of 2.14. The largest store is ocean with useless saline, brackish water (total dissolved solids more than 50000 ppm) having 97.24 per cent of total water. The total available fresh water (that can be used for irrigation and drinking) is 0.62 per cent. This fresh water is distributed in surface sources (rivers, lakes etc), ground water (shallow and deep), soil moisture and vapour in atmosphere. The surface water is only 1.5% of the total fresh water and most of the fresh water is the ground water. So the surface water is something around 0.01% of the total water. Because of its easy availability the surface water had been the main source of water for irrigation and drinking purposes. That is why all the old civilizations started on the banks of rivers. We gave a high respect to the rivers as mother Ganges, to show our gratitude for their blessings of water, the basic requirement of human life. Whenever a new planet is discovered we check if signs of water are there, and if yes, then we assume that life could be there. This scarce limited water is becoming useless because of the human activity (pollution) and that is the main concern of study of water pollution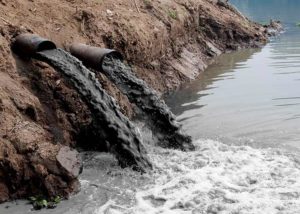 Air Pollution :
Air (containing oxygen) is a vital requirement for sustaining life. Initially on the atmosphere of earth there was no oxygen and even then the life was there. Slowly the oxygen requiring organisms developed with the evolution of oxygen and at present there is about 21% oxygen in the atmosphere and almost every creature consumes it for its metabolism. Fortunately nature has the process of photosynthesis in which the green plants produce oxygen (O2 )in presence of sunlight and consume carbondioxide (CO2). Thus the concentration of O2 is recouped and the CO2 produced by the human and natural activities is consumed. CO2 as such is not a harmful gas.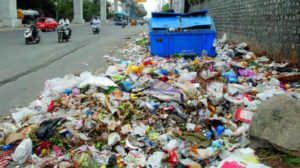 It acts like glass in green house effect and thus keeps the earth warm. Actually it allows the sun's shortwave radiation to pass through it and does not allow the earth's longwave heat radiation to escape through it. Thus it keeps the earth warm. Had there been no CO2 on earth it would have been not habitable. The temperature of earth's surface would have been negative in the absence of it. So that way it is a useful gas. Then why do we curse CO2 for global warming? Global warming means increase in the temperature of earth resulting in over melting of ice and raising of water level in the oceans and increase in vector borne diseases and the discomfort. Here lies the concept of 'Pollution'. Pollution means mixing of anything which is undesirable, leading to some harmful effect. As the case of CO2 is there, a certain percentage of CO2 is desirable to keep the earth warm and cozy, but beyond that it increases the temperature so high which is undesirable and thus causes air pollution.
Solid Waste :
Solid waste is defined as discarded solid fraction produced from domestic, commercial, trade, industrial, agricultural, institutional, mining activities and public services. The waste is a term that means useless, unwanted or discarded material.
PASSWORD :

CivilEnggForAll
OTHER USEFUL LINKS FROM CIVILENGGFORALL
RCC ACE ACADEMY IES EXAM NOTES : CLICK HERE
STRENGTH OF MATERIALS ACE ACADEMY IES EXAM NOTES : CLICK HERE
TRANSPORTATION ENGINEERING ACE ACADEMY IES EXAM NOTES : CLICK HERE
HYDROLOGY ACE ACADEMY IES EXAM NOTES : CLICK HERE
IRRIGATION ACE ACADEMY IES EXAM NOTES : CLICK HERE
SURVEYING ACE ACADEMY IES EXAM NOTES : CLICK HERE
MATHS MADE EASY HANDWRITTEN NOTES : CLICK HERE
REASONING AND APTITUDE MADE EASY GATE HANDWRITTEN NOTES : CLICK HERE
OPEN CHANNEL FLOW MADE EASY GATE HANDWRITTEN NOTES : CLICK HERE
ENGINEERING MECHANICS MADE EASY GATE HANDWRITTEN NOTES : CLICK HERE