STRUCTURAL ANALYSIS
ACE ACADEMY IES ESE HANDWRITTEN CLASSROOM NOTES
ENGINEERING SERVICES GOVT EXAMINATION NOTES
FREE DOWNLOAD PDF
Structural Analysis IES ESE Ace Academy Handwritten Notes PDF free download
PLEASE NOTE : MOST OF THE PDF'S AVAILABLE IN THE INTERNET WITH THE NAME OF IES ACE ACADEMY NOTES ARE FAKE. FOR THE SAKE OF INCREASING THEIR WEBSITE POPULARITY/TRAFFIC, FEW WEBSITES ARE ALLEGEDLY PROVIDING SOME USELESS MATERIALS WITH THE NAME OF IES ACE ACADEMY NOTES WHICH IN RETURN MIGHT RUIN STUDENT'S VALUABLE MARKS. TO HELP THE STUDENTS WHO ARE WORKING THEIR LEVEL BEST TO CRACK THE RANKS, WE ARE PROVIDING ONLY VERIFIED ACE ACADEMY IES NOTES HERE. BUT HOWEVER THERE MIGHT BE SOME MANUAL ERRORS IN THE CONTENT OF THIS BOOK.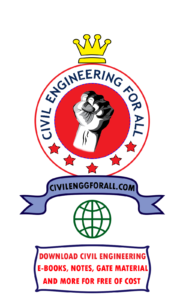 Structural Analysis IES ESE Ace Academy Handwritten Notes PDF Free Download
STRUCTURES HISTORY :
A structure (from the Latin struere) is anything built: say an arched bridge or a cathedral from stone; a ship or a roof (and perhaps a spire) from timber; an earth dam or an excavation in soil for a fortification; or (as isolated usages) iron bars (in China first) or vegetable ropes to form suspension chains in bridges. Before the Renaissance all these structures were built without calculation, but not without 'theory', or what today would be called a 'code of practice'. Mignot's statement in 1400, at the expertise held in Milan, that ars sine scientia nihil est (practice is nothing without theory), testifies to the existence of a medieval rule-book for the construction of cathedrals. The rules, for construction in the two available materials, stone and wood, were essentially rules of proportion and, as such, are effectively correct. Stresses in ancient structures are low, and this has helped to ensure their survival.

The stone in a medieval cathedral, or in the arch ring of a masonry bridge, is working at a level of one or two orders of magnitude below its crushing strength. Similarly, deflexions of such structures due to loading are negligibly small (although the movements imposed by warping of the material or by slow movements of foundations may often be seen).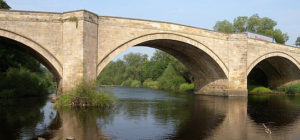 What is necessary is that ancient structures should be of the right form; a flying buttress must be of the right shape, an arch ring must have a certain depth, and a river pier must have a minimum width. Correct form is a matter of correct geometry, and the ancient and medieval rules of proportion were established empirically to give satisfactory designs. The introduction two centuries ago of iron, and then steel, as a structural material generated new structural forms, such as the large-span lattice girder, or truss, and the high-rise framed building; and the advent of reinforced concrete made possible such attenuated construction as the thin shell roof. These 'modern' structures work their materials harder than earlier buildings in stone and wood; a slender steel truss will have ambient stresses which higher stresses will lead to larger elastic deformations of the components of the structure; these may be small in themselves, but overall deformations may now be of importance. This higher 'performance', coupled with the increase in complexity of structural form, dictated the need for a structural theory no longer based on empirical rules of proportion — a theory which could assess whether or not a particular construction would fulfil its design criteria. There are three main criteria which must be satisfied if a structure is to be successful (and a large number of other minor criteria that the modern designer will also take into account); they are those of strength, stiffness and stability.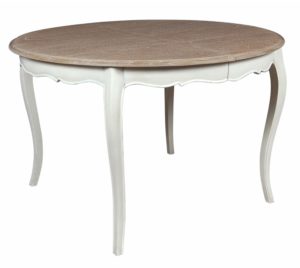 The homely example of a four-legged table may make clear the three aspects of performance that are being examined. The legs of the table must not break when a (normal) weight is placed on top, and the table top itself must not deflect unduly. (Both these criteria will usually be satisfied easily by the demands imposed by a dinner party.) Finally, the stability criterion may be manifest locally, or overall. If the legs of the table are slender, they may buckle when the overall load on the table is increased. Alternatively, if the legs are not at the four corners, but situated so that the top overhangs them, then placing a heavy weight near an edge may result in the whole table overturning.
PASSWORD :

CivilEnggForAll
OTHER USEFUL LINKS FROM CIVILENGGFORALL
STRENGTH OF MATERIALS ACE ACADEMY IES EXAM NOTES : CLICK HERE
TRANSPORTATION ENGINEERING ACE ACADEMY IES EXAM NOTES : CLICK HERE
HYDROLOGY ACE ACADEMY IES EXAM NOTES : CLICK HERE
IRRIGATION ACE ACADEMY IES EXAM NOTES : CLICK HERE
SURVEYING ACE ACADEMY IES EXAM NOTES : CLICK HERE
MATHS MADE EASY HANDWRITTEN NOTES : CLICK HERE
REASONING AND APTITUDE MADE EASY GATE HANDWRITTEN NOTES : CLICK HERE
OPEN CHANNEL FLOW MADE EASY GATE HANDWRITTEN NOTES : CLICK HERE
ENGINEERING MECHANICS MADE EASY GATE HANDWRITTEN NOTES : CLICK HERE