IRRIGATION
ACE ACADEMY IES ESE HANDWRITTEN CLASSROOM NOTES
ENGINEERING SERVICES GOVT EXAMINATION NOTES
FREE DOWNLOAD PDF
Irrigation IES ESE Exam Ace Academy Handwritten Classroom Notes PDF Free Download only at CivilEnggForAll
PLEASE NOTE : MOST OF THE PDF'S AVAILABLE IN THE INTERNET WITH THE NAME OF IES ACE ACADEMY NOTES ARE FAKE. FOR THE SAKE OF INCREASING THEIR WEBSITE POPULARITY/TRAFFIC, FEW WEBSITES ARE ALLEGEDLY PROVIDING SOME USELESS MATERIALS WITH THE NAME OF IES ACE ACADEMY NOTES WHICH IN RETURN MIGHT RUIN STUDENT'S VALUABLE MARKS. TO HELP THE STUDENTS WHO ARE WORKING THEIR LEVEL BEST TO CRACK THE RANKS, WE ARE PROVIDING ONLY VERIFIED ACE ACADEMY IES NOTES HERE. BUT HOWEVER THERE MIGHT BE SOME MANUAL ERRORS IN THE CONTENT OF THIS BOOK.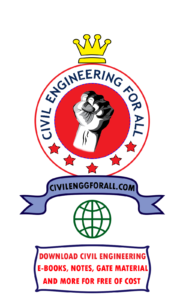 Irrigation IES ESE Exam Ace Academy Handwritten Classroom Notes PDF
Flood routing is the technique of determining the food hydrograph at a section of river by utilizing the data of flood flow at one or more up stream sections. The hydro-logic analysis of problems such as flood forecasting, flood protection, reservoir de- and spillway design invariably include flood routing. In these applications two broad categories of routing can be recognised. These are: 1. Channel routing 2. Reservoir routing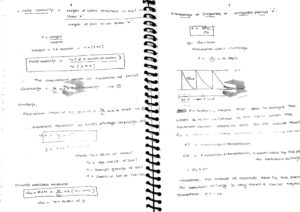 And in Reservoir routing the effect of a flood wave entering a reservoir is studied. Knowing the volume elevation characteristic of the reservoir and the outflow-elevation relationship for the spillways and other outlet structures in the reservoir, the effect of a flood wave entering the reservoir is studied to predict the variations of reservoir elevation and outflow discharge with time. This form of reservoir routing is essential (i) in the design of the capacity of spillways and other reservoir outlet structures, (ii) in the location and sizing of the capacity of reservoirs to meet specific requirements .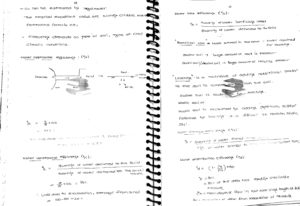 In Channel routing the change in the shape of a hydrograph as it travels down a channel is studied. By considering a channel reach and an input hydrograph at the upstream and, this form of routing aims to predict the flood hydrograph at various sections off the reach. Information on the flood-peak attenuation and the duration of high-water levels obtained by channel routing is of utmost importance in flood forecasting operations and flood-protection works.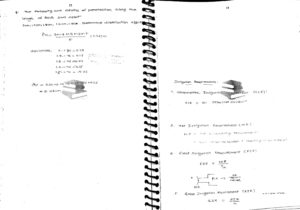 A variety of routing methods are available and they can be broadly classified into methods employ essentially the equation of continuity. Hydraulic methods, on the other hand, employ the continuity equation together with the equation of motion of unsteady flow. The basic differential equations used in the hydraulic routing, known as St. Venant equations afford a better description of unsteady flow than hydrologic methods
PASSWORD :

CivilEnggForAll
OTHER USEFUL LINKS FROM CIVILENGGFORALL
MATHS MADE EASY HANDWRITTEN NOTES : CLICK HERE
REASONING AND APTITUDE MADE EASY GATE HANDWRITTEN NOTES : CLICK HERE
OPEN CHANNEL FLOW MADE EASY GATE HANDWRITTEN NOTES : CLICK HERE
ENGINEERING MECHANICS MADE EASY GATE HANDWRITTEN NOTES : CLICK HERE
BUILDING MATERIALS MADE EASY GATE HANDWRITTEN NOTES : CLICK HERE
CPM & PERT MADE EASY GATE HANDWRITTEN NOTES : CLICK HERE
RCC MADE EASY GATE HANDWRITTEN NOTES : CLICK HERE
STRUCTURAL ANALYSIS MADE EASY GATE HANDWRITTEN NOTES : CLICK HERE
STRENGTH OF MATERIALS MADE EASY GATE HANDWRITTEN NOTES : CLICK HERE
STRENGTH OF MATERIALS (PART-1) MADE EASY GATE HANDWRITTEN NOTES : CLICK HERE
STRENGTH OF MATERIALS (PART-2) MADE EASY GATE HANDWRITTEN NOTES : CLICK HERE